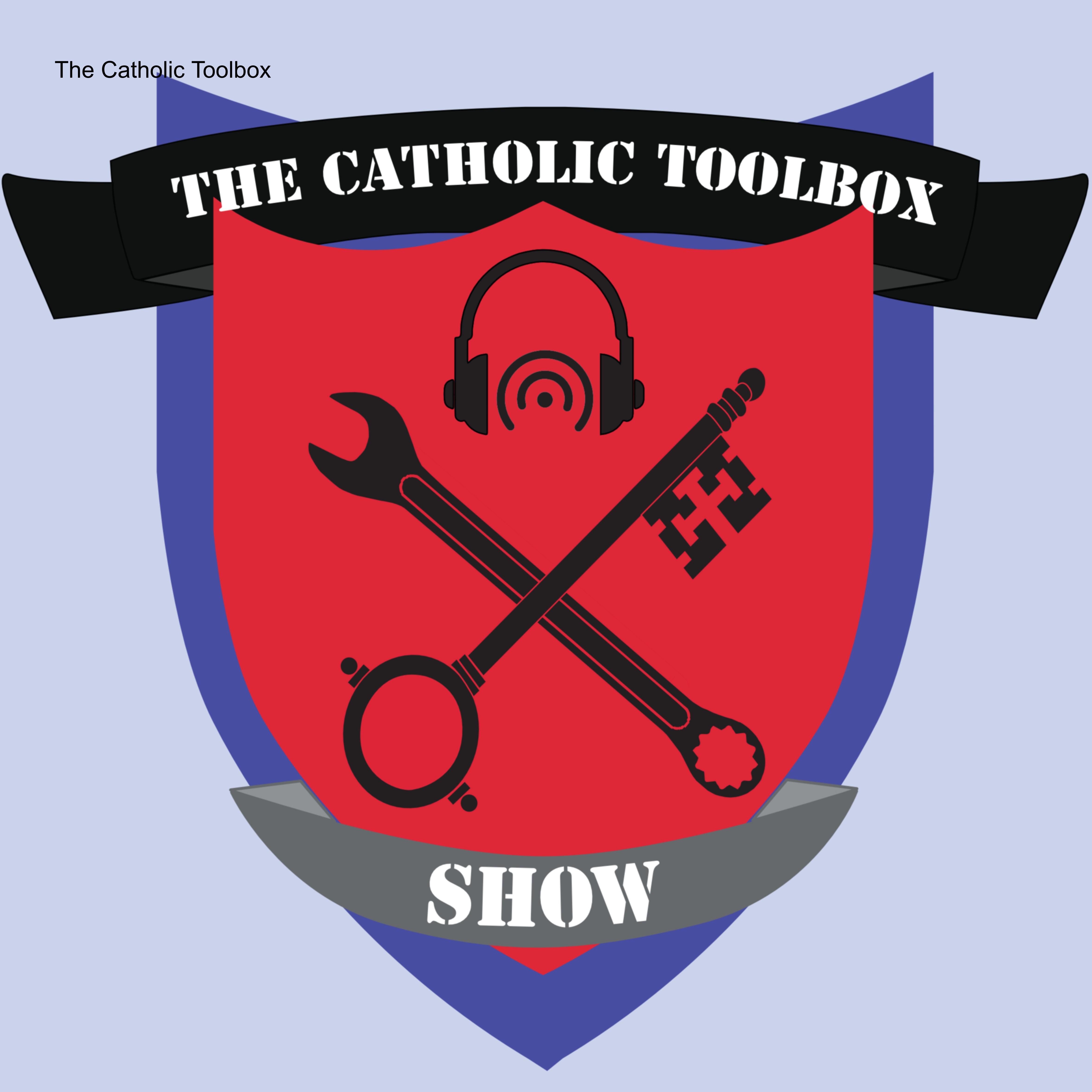 2022 – Time for Mental & Spiritual Growth!
–
The Catholic Toolbox
Welcome back to everyone for another year of your journey with The Catholic Toolbox Show, and we had no better way to kick off the year than by looking ahead and planning our attitude, goals and strategy for 2022 with Psychologist Robert Matek. In this episode you will learn how to reflect on the past year of 2021, pat yourself on the back for having made it through another 1/100 year pandemic and then plan to achieve your goals, in order to move you forward with your vision for your life. That vision MUST include GOD! You will also gain practical insights from George and Robert about taking your faith to the next level, not only at the start of this new year but consistently maintain and enhance this protocol throughout every quarter of this year! This is an episode not to miss, so let us kick start our journey right!   DISCLAIMER   This Episode does not count as Medical, Psychological or professional advice. All the contents within the parameters of this episode are simply the personal views of the host and guest(s) and any personal advice reflected should always be verified by your relevant professional. In no way is this a substitute for seeking any professional advice and we urge that you seek relevant professional attention at any stage. Please seek the guidance of your doctor or other qualified health professional with any questions you may have regarding your health or a medical condition. Never disregard the advice of a medical professional, or delay in seeking it because of something you have read on this Website. If you are experiencing issues please call  000 OR if you need assistance call  13 11 14 within Australia — SUBSCRIBE to our weekly Alert and Newsletter:
http://www.thecatholictoolboxshow.com
Get your copy of "The Art of Practical Catholicism" by George Manassa: store.parousiamedia.com/the-art-of-practical-catholicism-your-faith-guide-george-manassa-paperback/  Make your purchase at our online store:  spreadshirt.com/the-catholic-toolbox/ Book George Manassa to speak at your parish or event now:
http://www.parousiamedia.com/george-manassa/ 
– Platforms: Television Host – TV Maria: tvmaria.ph  Radio Host – Voice of Charity Australia (1701AM): 
http://www.voc.org.au 
  ONLINE Radio Host – Cradio Online Radio:
http://www.cradio.org.au 
  Partner – Parousia Media:
http://www.parousiamedia.com
Men's Podcast  – The Rite of Manhood Podcast: theriteofmanhood.com  Partner – EWTN Asia Pacific
http://www.ewtnasiapacific.com
Processing…
Success! You're on the list.
Whoops! There was an error and we couldn't process your subscription. Please reload the page and try again.